This article is from the 2006 series of SMBZ and is no longer canon.
Super Mario Bros. Z is based loosely on the events of Dragon Ball Z, making Mecha Sonic the Super Mario Bros. Z counterpart of Cell. Like Cell, Mecha Sonic has several different forms granting him increasing levels of power usually.
Progressive forms
Edit
These are Mecha Sonic's primary forms and parallel Cell's transformations.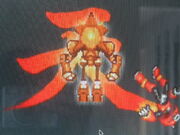 Other forms
Edit

Unseen forms
Edit
Ad blocker interference detected!
Wikia is a free-to-use site that makes money from advertising. We have a modified experience for viewers using ad blockers

Wikia is not accessible if you've made further modifications. Remove the custom ad blocker rule(s) and the page will load as expected.